A training event with our CEO Valerio Pellanda
On April 21st, Valerio Pelanda, CEO of Friostar srl, participated in the webinar of Lab Innova Nigeria (the 7th stage of "Lab Innova for Africa") presenting his company and addressing the issue of supply-chain management and agri-food logistics, together with Professor Andrea Payaro.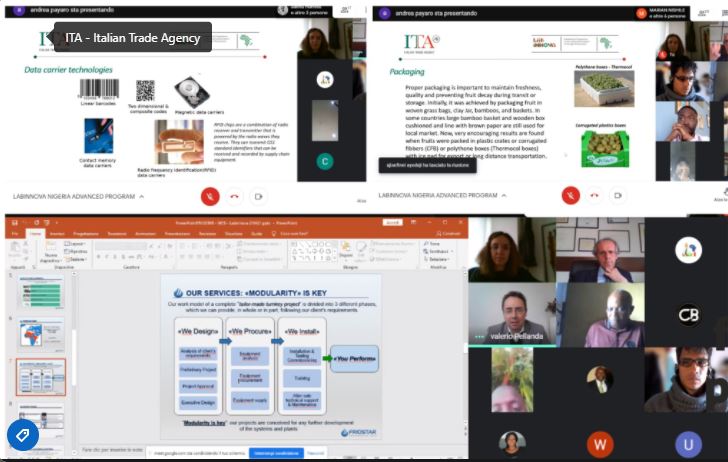 It was an important training event promoted by the ICE Agency for African companies in the agribusiness sector.
Internationalization
An event that has been organized for years to help improve the skills of the African sector in the field of internazionalization and technological innovation in order to create new opportunities for Italian companies in the agriculture, food processing and packaging sectors.
An opportunity for sharing
This latest event was an opportunity for discussing and sharing the experience of Friostar and Valerio Pellanda in the design, supply and construction of industrial refrigeration systems and professional hospitality equipment.