References
Meridian Port Services commissioned Friostar to design, supply, install and commission cold stores for the two kitchens and canteens on the Tema Port Expansion project in Ghana. All works were delivered on time, budget and to all parties satisfaction.
Finlo Paish – Meridian Port Services Tema, Ghana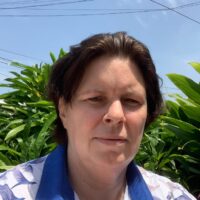 Friostar means Made in Italy.  We've been working with the Company for years in different projects for scope and dimensions.  I rely on them for beauty and attention to details. Their work guarantees great Italian quality and excellent assistance during each phase of the construction.
Eng. Christiane Bergmann – Broberg and associates Accra, Ghana
We are working with Friostar for design and construction of professional kitchens and servery areas. In the last project they've supplied kitchen, cold stores and self service lounge of a training school for more than 500 people. They immediately understood our needs, realizing the project we imagined, within the established deadlines and costs. We really appreciate their approach and efficiency.
Arch. Rosemarie Orthner – Orthner Orthner & associates Accra, Ghana
Cooperiamo con Friostar in molti progetti dal 2004. In uno di questi avevamo la necessità di incrementare la nostra produzione. Friostar ha progettato e realizzato l'ampliamento del nostro stabilimento con un tunnel di congelamento a spirale e linee di glassatura. Hanno fatto un grande lavoro di squadra affiancandoci in molte decisioni.
Salvatore Bramato – Ceo Nuova Ondamar sarl Agadir, Marocco